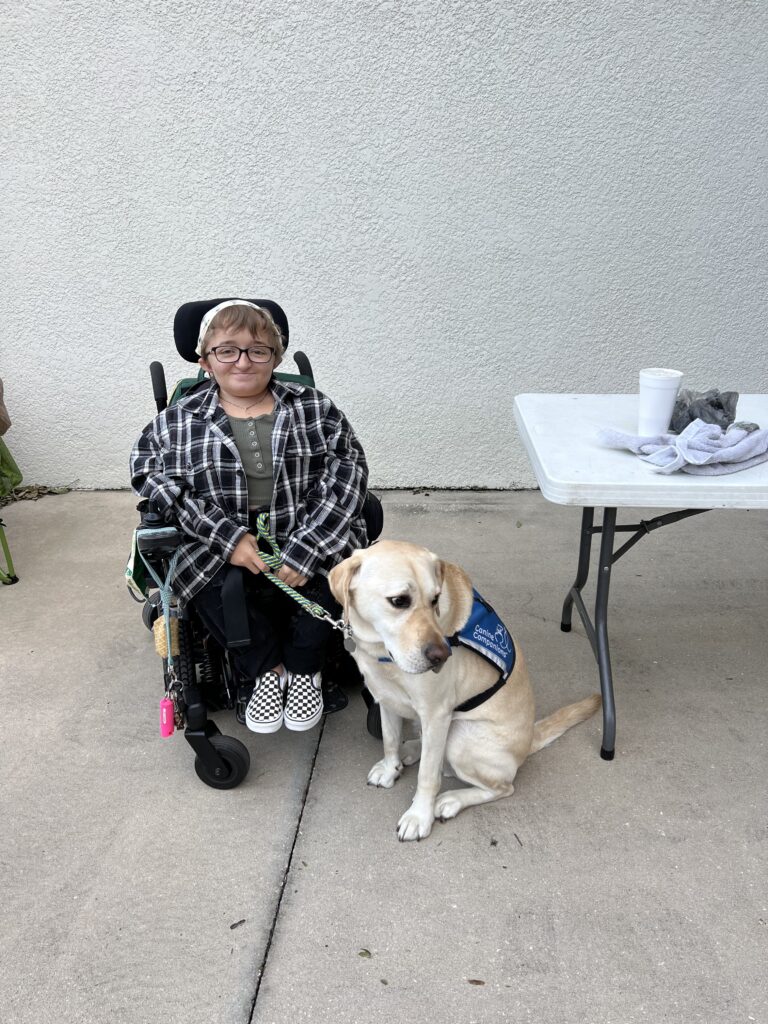 Breanna is with her service dog, Alden. Samantha, Bre's mom is on the left, and dear Joan is on the right,, and that smiling lady is our very loved, Nanny (she is a hard worker with an incessant smile)!

These pictures were taken as we set up for our first Freesale. Our next one is January 28 from 8-2 at FBC Midway. We don't charge for anything and we even offer free food to those who attend! Of course, we do take donations, monetarily and item-based.
---
No-Parameters was created to provide the immeasurable love of God through the Hands & Feet of JESUS. We exist because these people have dared to walk on water!

One has stepped out of her career as a public school teacher to become a full time missionary devoted to this work. She was commissioned as a missionary on October 16, 2022. However, her first missionary assignment began at age 18. She has been a camp counselor, worked with refugees, runaways, church youth and children's groups, done street ministry (puppets and skits), and helped physically build churches in the Keys and the Bahamas.
Unfortunately, in her twenties, the world took her elsewhere and she basically forgot all about her missionary calling. Her testimony is truly powerful, all glory to God, and she will willingly travel to your churches and organizations to share it with you. She is a teacher, writer, and artist.
Bre is simply wow! She incredibly endures OI (osteogenesis imperfecta). The number of surgeries this 22 year old has overcome triumphantly is astounding! Her digital photography has won awards and her heart for helping children via creative mentoring (art & conversation) is only possible in the power of Christ. She is an advocate for those with disabilities and is well known in OI circles, even serving on discussion panels for a variety of meetings and seminars.
Currently, Bre is completing her Bachelor's degree in Psychology with aspirations of one day being an art therapist. It was her enthusiastic support of these ministry ideas that has helped bring this all to fruition. They may appear an unlikely pair, but God always knows what He's doing. We continue to learn much from Bre's friendship and partnering in this.
So, how can you help? Easy! Donate (or buy our products). Invite us to come speak. Attend our Freesales, classes, and Love Booth.
What's a Love Booth? It's a booth we set up at our local, monthly, car shows in town, where we just love people, where they are. Like our Freesales, our Love Booth (first one happening Nov. 19th-see you there!) gives everything away. We provide art created in class, hand sewn items created in class, new donated items, food and drinks, PLUS free crafts for kids. We show up to love people. It's that simple. Help us do that!